Call Answering Service
Skilled receptionists at Front Office Solutions answer all incoming phone calls in the most courteous and professional manor. Callers will not know they are speaking with an answering service. We answer the phones with your companies name. Calls are answered immediately so your business will never miss an opportunity. Our receptionists will never let your leads go to voicemail.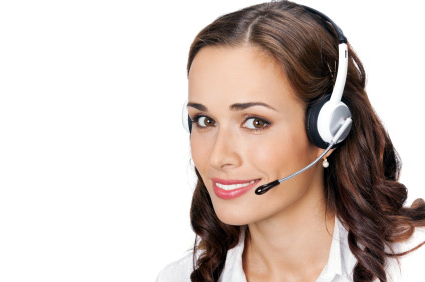 Receive Calls With A Live Operator Even After Hours
---
Live call answering always out preforms voicemail and other automated systems when it comes to converting leads into paying customers. How many times have you called a business after hours and hung up after getting an answering machine? You may not have ever called that business again and continued to call until you spoke to an actual person. Don't let this happen to your business. Front Office Solutions live answering service can receive your calls anytime day or night. Callers are greeted by one of our friendly receptionists who will leave a positive impression, and do everything possible to convert them into a paying customer. If you are using our scheduling service then we can setup a time for one of your employees to meet the customer at the job site or your businesses office.
Get Detailed Customer Information
---
When a new lead or an existing customer calls the first thing we do is record as much information about them as possible. Our operators are thorough and careful to ensure that all spellings and numbers are correct.
Front Office Solutions
---
Full name
Best phone number to call back
Alternate phone number
Address (if applicable)
Best time to contact them
Front Office Solutions
---
Time of the call
How they found you
If they have called before
Reason for their call
Anything else that you would like us to ask
Why Choose Our Call Answering Service?
---
Front Office Solutions has years of experience taking calls for many different lines of business. We use military veterans and individuals that have worked in the fields for which they are answering calls.
Front Office Solutions
---
Medical And Dental Professionals (HIPAA compliant)
Legal Services
Pet Services
General Contractors
Air Conditioning Companies
Front Office Solutions
---
Pest Removal And Exterminators
Insurance Companies
Plumbers
Electricians
Real Estate
And Many More
Our receptionists are friendly professionals with a positive outlook on life. They try hard to brighten every callers day with a cheery attitude and leave them in a good mood towards your business. They are very thorough and follow all instructions that you have set for them. We care about your business like it is our own and want to see you successful. We give your callers a personable experience and take complete and accurate information. Contact us today to get setup with our call answering service!